Ahh, gotta love when your cat tries to make biscuits on your leg but you haven't trimmed his claws recently so he straight up scratches the hell out of you.
Let's talk fragrance, shall we?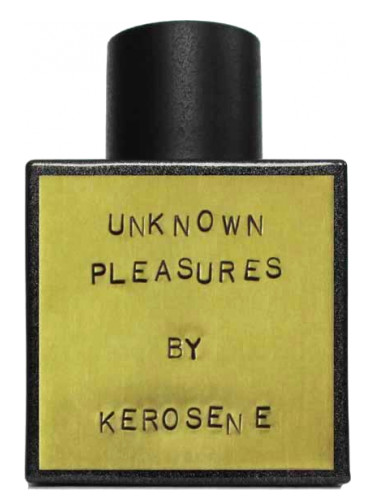 Unknown Pleasures by Kerosene
Lemon, caramel, earl grey tea, vanilla, honey, bergamot
This was an interesting one for sure. Upon first spray, I got so many notes and scents and ups and downs and I didn't know which way this fragrance was going. After about thirty seconds, it started to settle into a really interesting gourmand. It was sweet and lemony, of course, but it was also herbal from the tea. The addition of honey made this smell like...well, like honeyed lemon tea. That's probably awesome for a lot of people. I'm sure it's very comforting. But for me, it smelled like the sort of comfort you get when you have a cold. Ricola lozenges, warm tea, all that jazz. So yes, this scent is very unique, well-blended and lovely. But it's not for me.
Goodbye Piccadilly by 4160 Tuesdays
Violet, iris, leather, lavender, patchouli, vanilla
This one isn't in the Fragrantica database, so I apologize for the picture I got from Google Images. So, if you know me, something in that note list should be making you say, "Kate, what the hell?" And you're not wrong. I do not like lavender. Not in any form. It gives me terrible headaches. However, once upon a time I tried a different 4160 Tuesdays scent with lavender in it and I managed okay, so I thought I'd give this a chance. I didn't pick out this sample. I ordered three samples from IndieScents, and they included one of this as well. I was very hesitant to try something featuring some of my absolute favorite notes combined with a note I dread seeing.
But I have to give another round of applause to 4160 Tuesdays, because this was
not
a bad scent. I'm honestly not even sure how to describe it. Candied violet and iris are at the forefront, but at the beginning I did catch some lavender - but it was okay. It sort of remained throughout, but not necessarily in smell, more in the way it added to the composition. It kept things from getting too cloying. It made everything a little earthier. (As did the leather and patchouli of course.) Will I be rushing out to get this? No, I have other violet/iris scents that I enjoy more. But this was super interesting and I can absolutely see someone loving this. This is signature scent material right here. Bravo.