Time for a good old fashioned Sunday night fragrance review.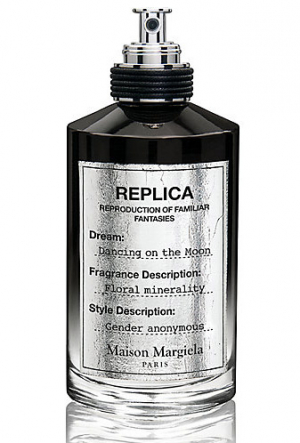 Dancing on the Moon by Maison Martin Margiela
Notes: Jasmine, aldehydes, cashmeran, frangipani, musk
Despite what I would consider a somewhat misleading name, this is a good fragrance. It was wholly unexpected, but I really enjoyed it. With its name and dark bottle, I was expecting something quite ethereal, deep, perhaps even effervescent. I knew from card I got with my sample that there was jasmine in it, and that's all I knew.
Needless to say, I was very surprised to find this to be a frangipani scent. It's definitely one of the nicest frangipani scents I've smelled, but I would never have thought that would be the dominant note. The jasmine and cashmeran make the frangipani even more warm, rich and full-bodied. It's like a hug in flower form, but not one that's overbearing.
Frangipani fans, definitely try this. It may quickly rise to the top of your favorites. I don't think I will need a full bottle of this but I'd be quite happy to wear the scent if I owned it. It's simple, yes, but charming and sweet.