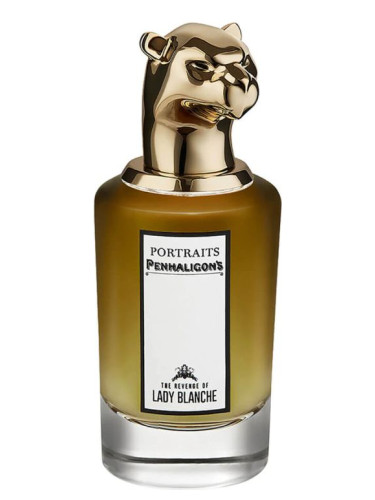 The Revenge of Lady Blanche by Penhaligon's
Notes: Hyacinth, iris, narcissus
I'm completely enamored with this collection from Penhaligon's. The bottles are stunning, the depth they've put into the story is great, and in my sampling, I've liked what I've smelled.
Here's the thing about Lady Blanche. This fragrance is undoubtedly lovely. It's very green, but also powdery. It would be too sharp for my taste if it didn't have the iris note. But...despite its beauty, both in scent and bottle, it's simply not worth the price unless you are absolutely in love with this scent.
When I wear fragrances, I do it with purpose. I feel like the purpose for which I would wear this fragrance can already be achieved by another scent in my collection. Now, if handed a bottle of this for free I would gladly accept and would certainly wear it. But I personally can't justify this one. However, I do feel like this is a signature scent type of perfume. It's just got something about that makes it unique enough to be memorable without being over the top.
The bottom line is, I have a lot of respect for this scent and I would love to be in the presence of it, but I won't be purchasing it for myself.