Hooray, no more audit until August! Whee! Tonight was totally wild. And now I'm super excited to start wearing perfume again too, since my nose is back to normal!
Today I'm sampling Piment Brulant from L'Artisan Parfumeur.
Notes include chili peppers, chocolate, poppy, and cloves.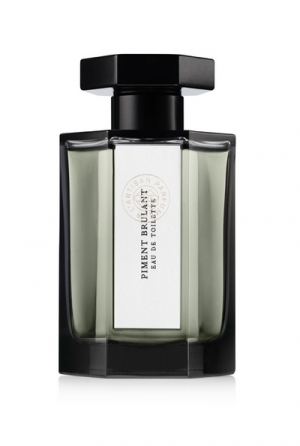 It's one hell of an interesting scent. It reminds me of a less horrible version of Un Jardin Sur Le Nil from Hermes. Vegetable garden-y and sort of fresh-aquatic and very...not what I was expecting. I was hoping for spicy chocolate. I did not get that at all. So, this probably isn't a keeper...but I'm glad I got to try it! L'Artisan sent it with my Bois Farine sample. Thank you, L'Artisan!