Hello beauties! I am terribly sorry for all the vague posts this week, but there are - surprise - some aspects of my life that I don't like to broadcast to everyone with internet access. In summation, it has been a crash course in the complexities of love and lust, and has overall been a bit draining. Things are looking up right now, though not necessarily easy moving forward, but being me I will of course remain optimistic.
And being me, I need to review some perfume!
Yesterday was Putain Des Palaces by Etat Libre d'Orange.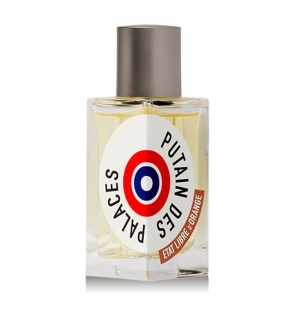 It is a really fantastic scent, and one of the best blended scents I've smelled in awhile. It's primarily violet and powdery notes, with a leather undertone. I think it fits the name exceptionally well. The powdery, candied violets give of a demure, sweet vibe of a lady at court while the subtle leather lets on to what this lady might do during the night. I've seen people complain that the name is misleading, and I disagree. While the name (which means "The Palace Whore") is vague enough for interpretation, I saw it as one of the palace whores that walks and talks like a proper lady, who perhaps services the kings and lords in secret, but is poised and ladylike. Hence the prevailing sweet, powdery notes with only a hint of something dirty. It seems others have interpreted this as the type of whore who perhaps lives in a brothel, covers her hair and body with fine, spicy-sweet oils and exudes sexuality. That's also a valid type of "palace whore" - but not who I saw when I read up on this scent. My only wish was that the leather was more present in this scent. It's a little too subtle for me, but I feel like if it were stronger, I would honestly buy a bottle of this right now. It's that good. I love a good, soft violet. This one is particularly sweet. The powder is lovely. I just want a bit more bite from the leather. I may still buy this at some point, we shall see. It's really fantastic. I'm so glad to have found an ELDO scent that I love!
Today's perfume is Wood Sage and Sea Salt by Jo Malone.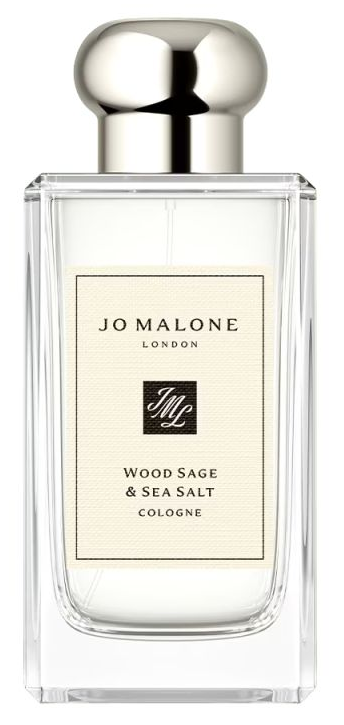 This is a very special scent to me. I bought in in duty-free as I was leaving Ireland in November. I wanted something that reminded me of the beautiful Irish seaside, and this was the perfect fit. It's definitely on the pricy side, but I literally had just enough for it, and I wanted it so badly! As you probably know, I'm not a fan of a lot of woody scents since they use cedar, which is very overpowering on me. However, this scent is a different sort of woody. It's salty, musky, and there's actually a touch of grapefruit in it to give it a little sweetness as well. It's not exactly what the sea smells like, but it's certainly evocative of the seaside. It's not a "pretty" smell. It's green and grey and a little blue, like salty waves wearing away at stones and sand on the beach. It smells like nature, but not contrived, and it's one of my most treasured perfumes I own.