I had a busy day today! Sold some clothes at Plato's Closet and Clothes Mentor, got my hair cut, went grocery shopping, ordered new shoes for work...lots of stuff! Now I'm relaxing and watching Villene stream. I have to get up early tomorrow so I may go to bed early tonight, especially since I was up late last night.
Perfume of the Day: Turquatic by Mac
Aquatic, floral, fresh.
Notes include lotus, lemon, cedar, and water accords.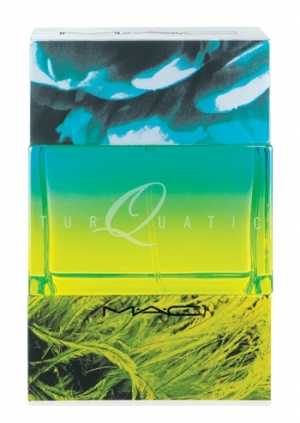 I bought a rollerball of this from the same person who sold me the A La Rose, and I must say, I like Turquatic a lot more than A La Rose! I've wanted a good aquatic for awhile, one that wasn't super synthetic and also one that didn't fall into the salty/ocean category but rather the fresh and "watery" one. This one is perfect! I heard about it years ago and have wanted to try it for ages, and I'm not disappointed. Like most water-accord aquatic scents, the longevity and sillage aren't very strong, but the fact that it smells so good and doesn't have that cheap synthetic scent to it is a huge bonus. I really want an actual bottle of this instead of a rollerball because that would help with the sillage/longevity issues. It's actually not a super expensive perfume either (though it's not inexpensive either, it's just mid-range) so I may have to get a bottle at some point. It'll be especially nice in summer, if I still have juice left in my rollerball by then!