I just got back from a birthday party! Well, the party isn't over, but I'm not in the mood to go get drunk. But it was a fun time nonetheless! Work was pretty good today too, albeit stressful. There's still so much to learn! I have the weekend off though, so I'm looking forward to sleeping in.
Perfume of the Day: L'eau Couture by Elie Saab
Notes include almond, orange blossom and vanilla.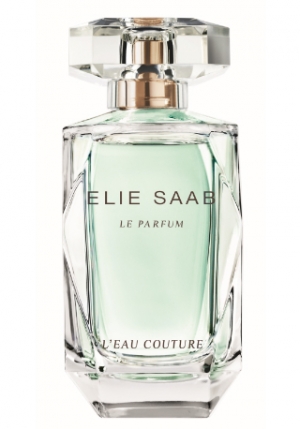 I received a 30ml bottle of this today with about 8ml remaining. I thought it would be a good way to test this scent out, especially since I love the original Elie Saab Le Parfum, namely the Eau de Toilette version, and this flanker looked promising. I haven't had a fragrance with almond in it for ages, and I was curious to see how it would add to the scent I already loved. As it happens, I can't smell any almond at all. I couldn't really smell it in the last almond perfume I owned either, but I attributed that to the fact that that perfume had a dominant lime note and perfumes with lime in them tend to be all lime on me. However, this one seems to be lacking in the almond department too. I know almond isn't a particularly strong smell, but reviewers said it was quite noticeable in this scent. What I get is nearly the exact same scent as Le Parfum EDT, but with a little less of the honey sweetness. Orange blossom is already quite a sweet white floral and has a honey-like sweetness to it, so this isn't too different from the EDT, which has both honey and orange blossom, among other notes. This is a little subtler, doesn't last as long, and is slightly less sweet, though definitely still quite sweet. I'm glad I got only a tiny amount, because for me it wouldn't be worth having a full bottle of this and the Le Parfum EDT since they're so alike on me. It's a lovely perfume though, and I really love it, since I love Le Parfum EDT so much! I only wish it was a more different scent, with some nutty accords. I bet that would smell excellent.
I also received some samples and decants with my bottle, and my LuckyScent order came today too. So I have a ton of new perfume to try out, and I'm super excited!